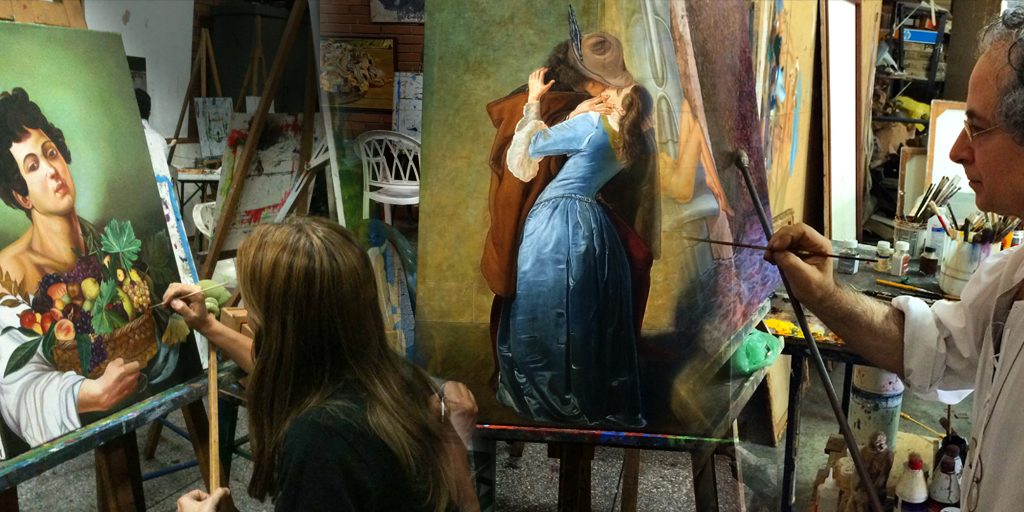 Renaissance Art Program – Summer 2023
The aim of this program is to learn drawing and painting in a classical style. Through 8 sessions each student, from youth (+15) to adults of any skill level, from beginners to professionals, will be immerged in a renaissance style ambient to learn and create a classical piece of art.
In this studio-based class the art form to be investigated is the classical drawing and painting through the fundamentals of color, composition and design. The master emphasizes process, tools and materials, as they related to art theory. Each student will create their own acrylic or oil painting as the teacher guides them through the practical steps of making the initial drawing, transferring the drawing into canvas, creating and mixing the colors, mastering the brush technique more suitable to the subject and to create volume, shades, contrasts. Through the master's demonstrations and personal daily critiquing and assistance the students learns classical drawing and painting technique that will help them to find their creative identity. At the end of the learning session an exhibition of the finished artworks will be organized to be open to the public for a weekend, this way showing and sharing the accomplishments of the students during their learning process.
Location: ArtGallery 33 – 323 East 33rd. St (between 1st and 2nd Aves.), New York, NY.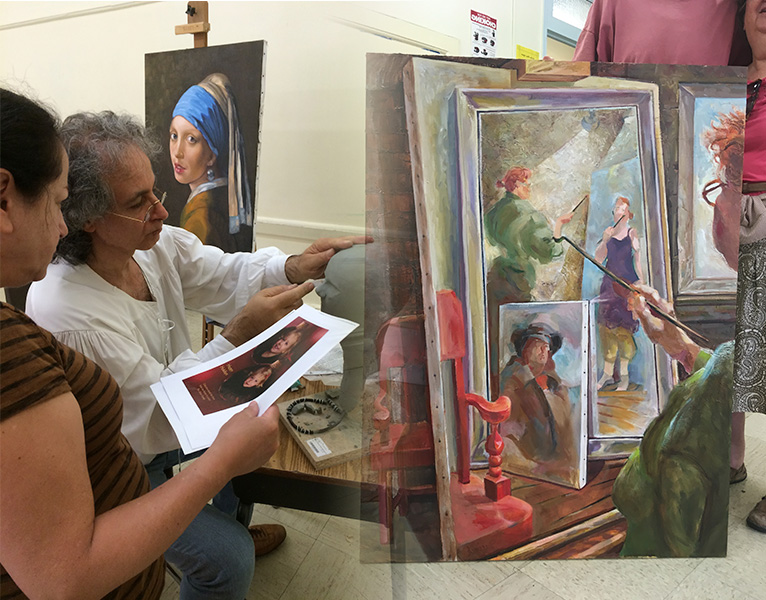 CLASS OPTIONS
SUMMER ART PROGRAM 2023
8 Sessions
Dates: Fridays and Saturdays, from July 7th to 29th
Hours: From 10:00 am to 4:00 pm (6 hours per session)
Cost per session: $ 50 half day (3 hours) – $ 80 full day (6 hours)
Cost full program (8 sessions): $ 400 half day – $ 600 full day
Note: some basic materials are included like paper, pencils, some oil colors, solvent, etc., but students must bring their own canvas, brushes and other needed tools and materials. You can download here the complete materials list.
Final exhibition of the participant's artworks
From Friday August 4th to Monday 7th
Online Registration
If you would like to participate in our program this summer, please fill the following registration form