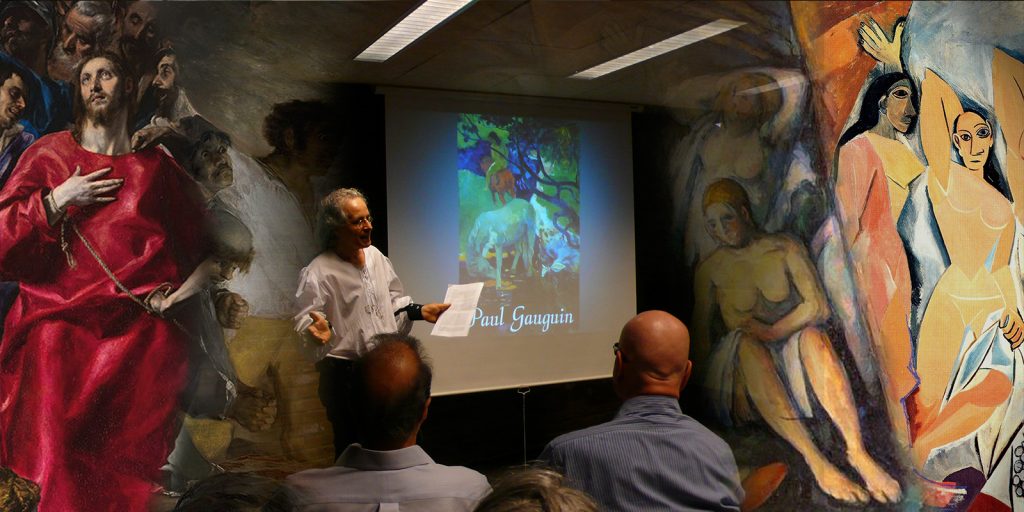 GREAT MASTERS OF ART
FREE AND OPEN TO THE PUBLIC
Maestro Francesco Santoro will be giving during this summer a lecture series on the Great Master of Art and how the classic art of the renaissance evolved into the modern artistic trends and movements. The lecture series will be on the life and work of: TIZIANO, RAFFAELLO, VELAZQUEZ, GAUGUIN and VAN GOGH.
Lectures in Italian with simultaneous English translation.
ART LECTURES PROGRAM 2020:
Due to COVID-19 all our 2020 program has been canceled. Please keep checking this site for updates.
Location: Father Demo Hall, 25 Carmine Street (entrance on Bleecker Street)
HOUR- 7:00 pm
Dates:
Thurs. June 4th– Tiziano (Canceled)
Thurs. June 11th– Raffaello (Canceled)
Thurs. June 18th– Velazquez (Canceled)
Thurs. June 25th – Gauguin (Canceled)
Thurs. July 2nd – Van Gogh (Canceled)