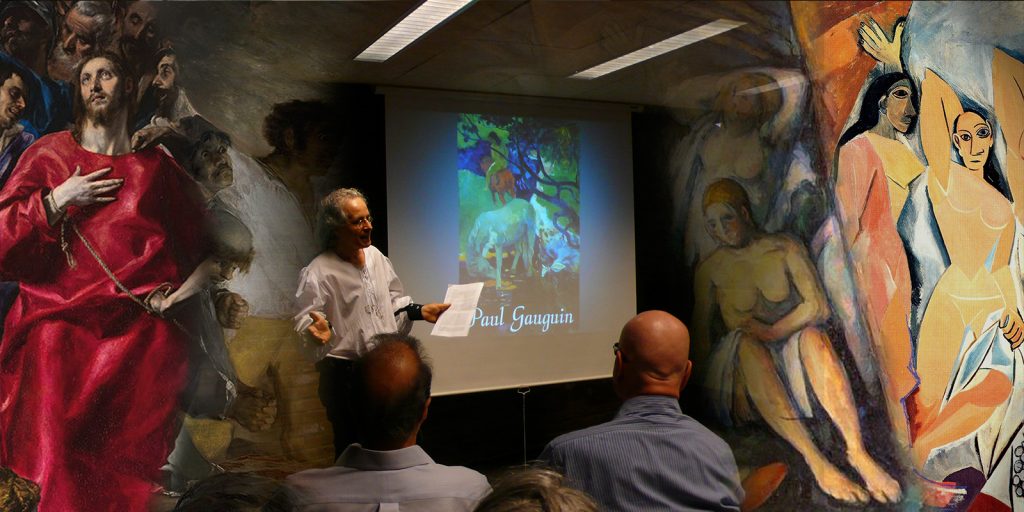 GREAT MASTERS OF ART
Maestro Francesco Santoro will be giving during this summer a lecture series on the Great Master of Art and how the classic art of the renaissance evolved into the modern artistic trends and movements. The lecture series will be on the life and work of: GIOTTO, MICHELANGELO, RAFFAELLO and CARAVAGGIO
Lectures in Italian with simultaneous English translation.
Location: ArtGallery 33 – 323 East 33rd Street (Between 1st and 2nd Aves) New York, NY.
PROGRAM 2023:
Dates:
Thurs. July 6th – Giotto
Thurs. July 13th– Michelangelo
Thurs. July 20th– Raffaello
Thurs. July 27th – Caravaggio
7:00 to 8:30 pm
Admission:
General admission $15
There are five free tickets per session to reserve for senior citizens or students on a first come first serve basis.
Seating is limited, please reserve in advance